CICS Irving Park prides itself on the highly positive school culture that is fostered by working alongside families and forming decisions based on what's best for each student. The teachers at CICS Irving Park are dedicated and committed; they consistently use data and research-based best practices to deliver high levels of instruction designed to promote student achievement.
​
Collaboration among staff and families is one of many strengths at CICS Irving Park. The CPS 5Essentials Survey produced an overall rating of "Well Organized" - the highest rating in all areas of school performance - along with "Very Strong" rankings in the following areas: Collaborative Teachers, Involved Families, and Effective Leaders.

During the 2013-2014 school year, CICS Irving Park was awarded a Summer Design Program Grant that supported technology and development in student engagement. Last spring, a $30,000 Breakthrough Schools NGLC grant set the stage for the start of a personalized learning redesign of the school. The grant will support teachers in taking personalization to the next level, as they fuse best practice teaching strategies and technology-enhanced learning to ensure even greater student growth.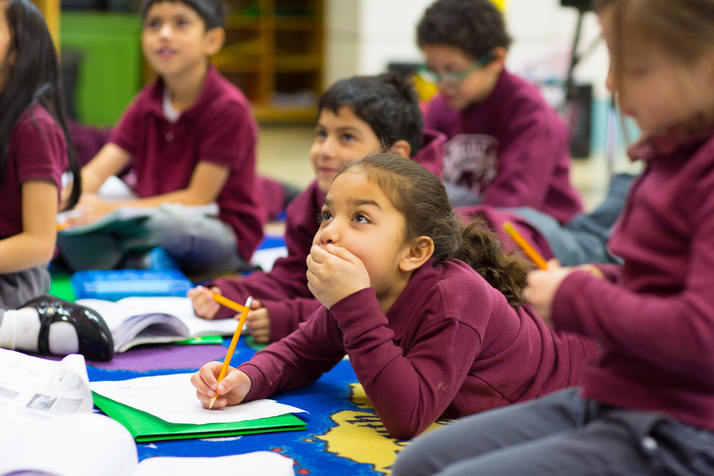 At CICS Irving Park, we are passionately committed to collaborating with families and the community to create a school that fosters the academic and personal growth of every student. Every minute, every day, the Irving Park team works together to personalize learning through strong relationships, best teaching practices, and modern technology - to inspire and prepare students for their future.
Our vision is to close the achievement gap by increasing the number of high achieving charter schools and consequently the opportunities for low-income children to succeed in school, in college, and in life. We rely on proven strategies and state-of-the-art technology to create rich learning environments for students and teachers, while making effective use of available resources.